Savant Instruments Pvt. Ltd. | Savant Automation Pvt Ltd.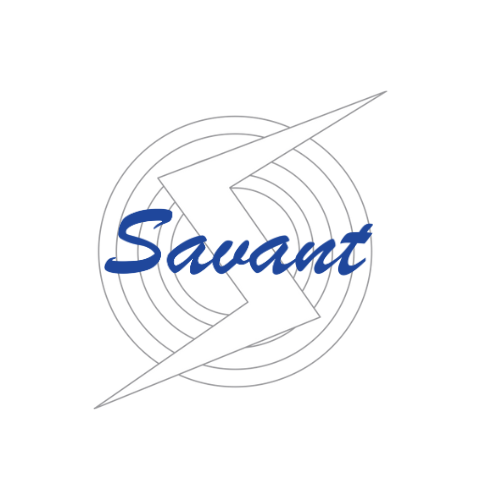 Having the right water instruments and automation products from our instrumentation company will help you enhance efficiency and precision in the water industry. Whether you require advanced monitoring systems or automated control solutions, we provide a range of high-quality instruments and equipment to optimize your processes. With our products, you can ensure reliable performance and embark on your water-related projects with confidence.
Please fill in the criteria you are looking for
The Phosphate Low Range Analyzer is a product that includes reagents and offers 1 channel for analysis. Its key features include accurate measurement of phosphate levels, a low range capability, and easy-to-use design. The benefits of this analyzer are its ability to provide precise results, its convenience with included reagents, and its suitability for various applications. The unique selling points of this product are its reliable performance, cost-effectiveness, and efficient analysis of phosphate levels.
Join our newsletter
Get our emails for info on new items, sales and much more.
Stay informed about the latest advancements in water analytics, instruments, and automation by registering with Savant Instruments Company. Receive timely updates on cutting-edge technologies, innovative solutions, and industry trends. Don't miss out on valuable insights and stay ahead in the field of water analysis and automation.


Savant Instruments
Welcome to Savant Instruments Pvt Ltd, a trusted name in the water instruments and automation industry. We specialize in providing comprehensive solutions for water monitoring, environmental analysis, and process control. With our cutting-edge instruments and expert services, we enable our customers to achieve efficiency, accuracy, and regulatory compliance in their operations. Explore our wide range of products and experience the difference of innovative instrumentation.
Need Help?
+91 40 44602029
Monday – Friday: 9:00-20:00
Saturady: 11:00 – 15:00
Hyderabad
Plot No:220, Road No.1,
Doctor's Colony, Saroor Nagar,
Hyderabad – 500 035.
Phone: 9866777599
For Sales : 9866777049
For Service : 9866777300
Mumbai
Phone: +91 8454041728
mumbai@savantindia.in
Goa
BG-2 Gangadar Apartment,
Khorlim, Mapusa,
Goa – 403507
Phone: +91 9004347610
Pune
Phone: +91 8454040324
pune@savantindia.in
At Savant Instruments Pvt Ltd, we are proud to showcase a vast spectrum of state-of-the-art products, designed to cater to diverse industry needs. Highlighting our extensive inventory, we feature products such as the 5E-AC/PL Manual Calorimeter, Portable Multi-Parameter Water Quality Meter WQC 24, Heating Block-Vario Mini-6 Holes 16 MM, ONLINE WATER ANALYZER UV 300, Potentiometric Titrator TP 70, Multi-sample Thermogravimetric Analyzer With Double Samples Capacity (Patented Dual Carousel) Plus Additional External Balance For Increased Throughput, Multi-Sample Thermogravimetric Analyzer With Auto Crucible-Covers Placement/Removal Specifically Designed for Coal and Coke Analysis, TB-2000 Turbidity Meter, Portable Turbidity Meter TB 2000, and the stellar Automatic Titrator TitroLine® 7500 KF trace, to name just a few. Serving a wide range of sectors, from companies and high-tech labs to government initiatives and power plants, our instruments are synonymous with excellence in water monitoring, environmental analysis, and process control. Delve into our comprehensive product suite and discover the unparalleled quality and innovation that define Savant Instruments Pvt Ltd.
Copyright 2023 © Savant Instruments Pvt Ltd. All right reserved